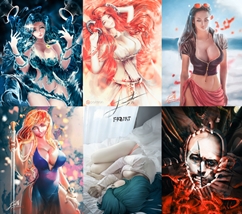 I'M DISAPPOINTED!
I was accepted to Brawijaya University majoring in Public Administration in 2015 by invitation. At that time I was so happy that I jumped out of my chair just to see 1 word, which was "graduated" with an invitation.
All I was thinking about at that time was graduating, not where I was received.
At that time I thought very narrowly that if I graduated in the Public Administration major where the prospects for work were very broad, then I would be accepted in many companies.
But the more time I went to college I began to realize that my passion was not in this department, instead in another department which was the art of drawing.
I am honestly still disappointed with the decision that I have taken considering many of my friends said that I was wrong in majors, "Why did you get into Public Administration if you have talent skills that are not owned by many people, namely from the art of drawing?"then I thought, "What if I graduated with a major in Visual Communication Design in accordance with my passion, what would I be like now?".
Of course I will be more forward thinking creatively and more developed and I will be much happier. At the moment I am now a fresh graduate who just graduated last August who was looking to work as an artist concept/graphic designer in companies in Jakarta. Totally wasn't my intention in the first place but I guess it is changed now.
I really hope that A&C can be the starting line in my new life. Pray for me that I may be accepted at work in the field I want now, Amen!