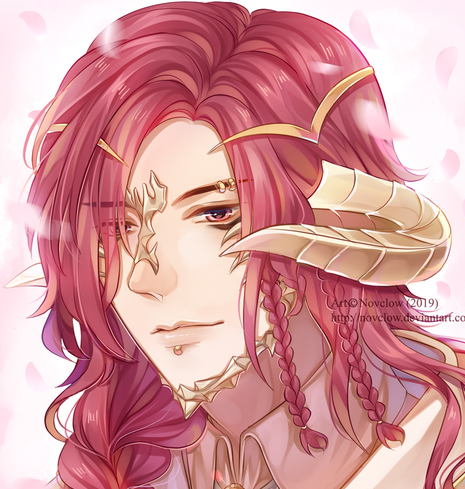 I have always easily bored with whatever I do, until one day I tried drawing. I found that it's fun and did it continuously, but still wonder when will I get bored of this. Turn out after a couple years the word bored haven't come to my mind, I want to be better, like people on the internet, like Mangaka.
Then I studied basic drawing from books and from an online friend who is also an artist. I get to know more about this field, that work is not at the office or to become a doctor. Studying by myself sure is hard, thankfully online friends are good enough to share their experiences, some past client also teach me a lot about how to do commission, to draw outside my safezone, to be responsible, and most importantly to avoid scammer. They gave me the opportunity to be a better artist.
Dealing with scammers surely tiring but seeing the client happy when receiving their commission work piece is also priceless. That what makes me want to continue being an artist (besides from money of course).
I know about artistsnclients from friend recommendation. Do you know there is a good website out there why not give it a try? So here I am.
I am grateful for AnC because I was able to meet more clients, It's really reliable for both artists and clients too.