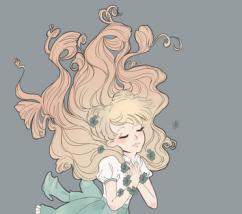 Believe in yourself and in your dreams
I knew that I liked to draw since I was very little, sometimes by following what others say about not following art or not following your dreams and changing it for something more stable, it leads us to leave what we really love, who we really are, and we get lost.
But, sometimes the light appears to guide us back to our origins, and that is what happened to me, I always used art to create my own world, and I made the decision to do what I love and make me happy and be able to show that world out, and create for anyone who wants a part of my art.
Thanks to a friend who works here as an artist at Artists&Clients, he recommended this page saying that I would not be disappointed, that it really is a transparent page, that they care about their clients and helps artists to recognize themselves.