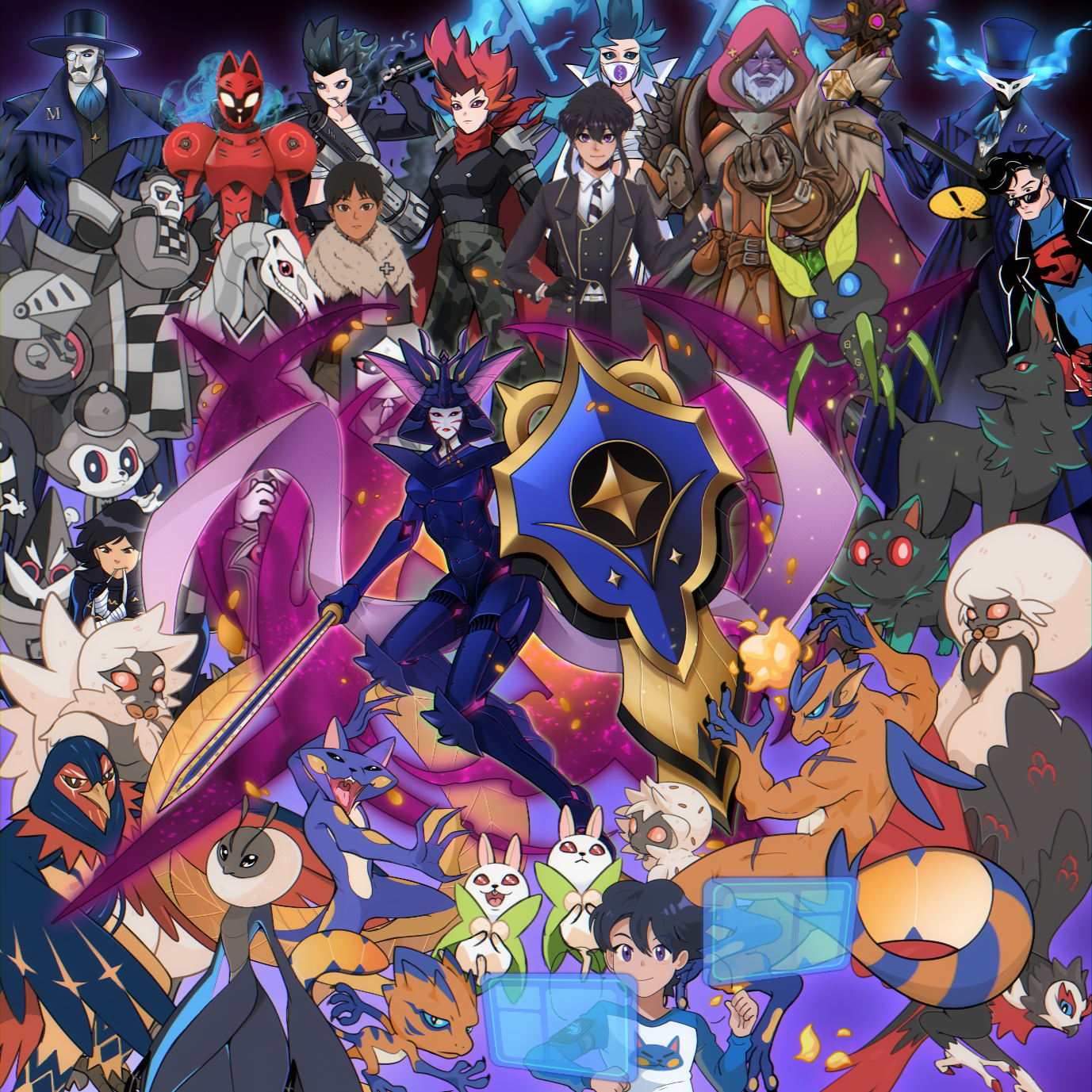 Hi, my name is Polcastr. I have loved to draw since I was a kid. Well, I know it sounds classic doesn't it, hehe. But yeah I do love to draw, mostly to draw creatures, like animals or monsters, My fav is Beast or aquatic creatures. My first slot here is 'Monster Design' 2018. I'm not expecting much, because I have a lack of confidence... So many great artists around here //gasp it makes me feel down hehehe. I've always thought my work was not really good enough I guess, until I got my first client here, I still remember him. to draw bird creatures, like woodpeckers, fly fast, and can also use its beak like an arrowhead to hunt its prey. Interesting, right! After that he shared more ideas! My favorite creature of his idea is the Lotus Corgis, a kind of Aquatic beast. Then more, I'm getting more of my confidence to draw better and better, it's really fun! Btw if you read this, I really want to say BIG Thanks! and hope you are doing well, wherever you are now.
After that, I got a friend here, a best friend! His first commission is Digimon OC. That brings me a lot of childhood vibes and yeah that makes me to redraw my old Oc's of digimon, and we share a lot of things. I am really glad we know each other really well, until now.
I'm happy in here to be honest! this place just not to meet client for commission. Also, I can have more friends that I can't count with my two hands and get more experience to make my artwork better year by year. I really want to say thank you, as far I'm here, glad I can have more so many experiences with clients and also have new friends here and A&C help me a lot to grow and better. Thank you, Artists&Clients.
Really I want to share more of my story here, but it will be a lot to read or I can say it will be like a book of a novel, something like that hahaha, just kidding. Also thank you for your time to read my stories. If you are an artist like me, don't let your hesitancy bring you down to hate your work, I know sometimes it's like, "Ah, my art sucks." even that, still you love it deep inside your heart. Art has a soul, feeling, I believe they need appreciation from the artist itself, before others give appreciation to them. I just want to say, be the first person to love your own work, no matter what the result is, it will make drawing more enjoyable to do. Once again Thank you very much for reading my stories.